Restaurant
While viewing the great ocean, delicious meals and heartwarming service will color your cruise.
You can choose your meal on a tablet set at each table.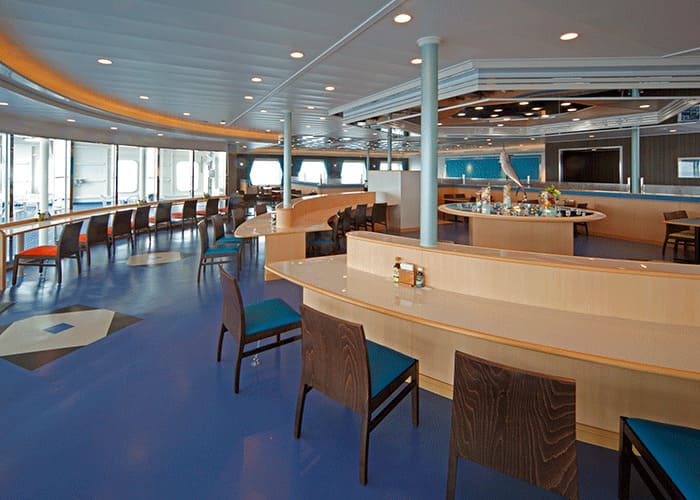 Grand Bath
Have a relaxing time while gazing at the grand ocean.
Sauna and a luxurious open air bath to feel refreshing sea breeze are also there.
(There is no shower room facility.)

【Grand bath equipment】
Shampoo, conditioner, body soap, hair dryer, refundable 100-yen coin locker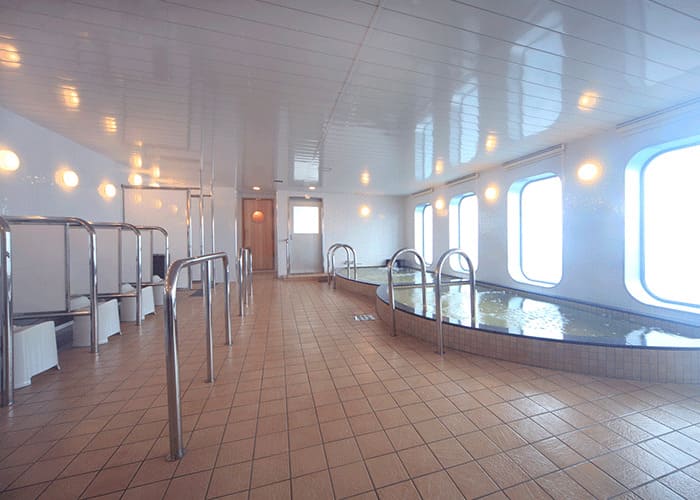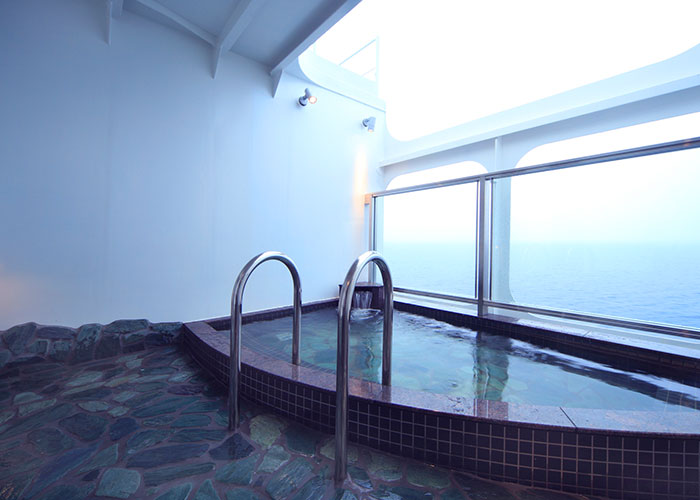 Shop
There are variety of goods, such as everyday items, drinks, snacks, souvenir,
and Tokyo Kyusyu Ferry original goods.
Credit cards can be used for payment.
*Please note that depending on the sea climate and radio wave, it might take some time or become unable to use credit cards.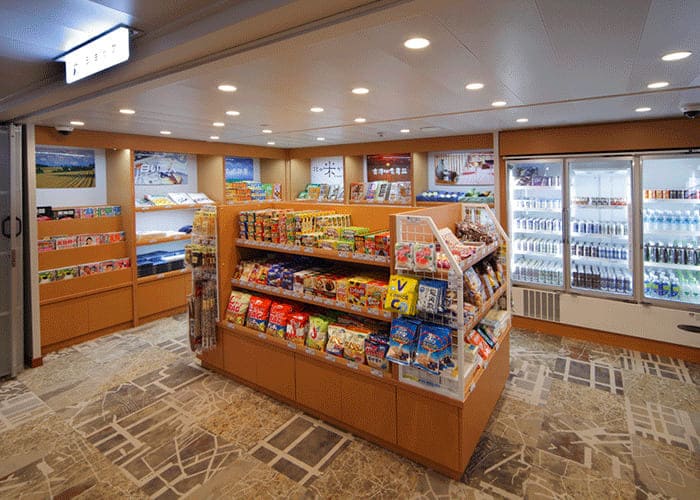 Conference Room
You can enjoy fulfilling onboard activities, such as movies.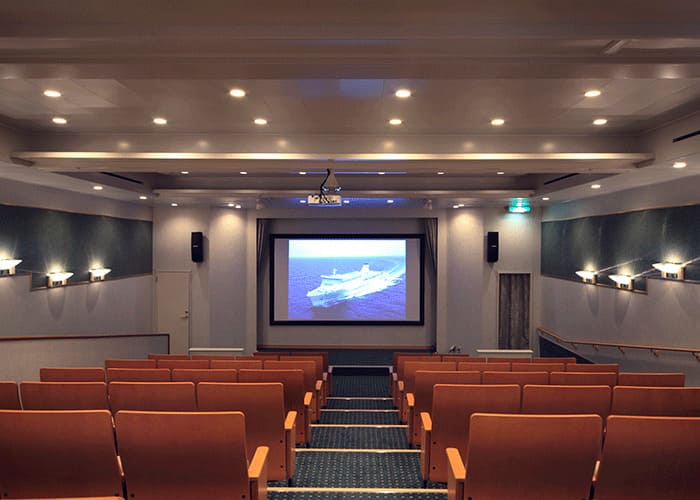 Sports Room
Exercise on the ocean!Treadmills and exercise bikes are there.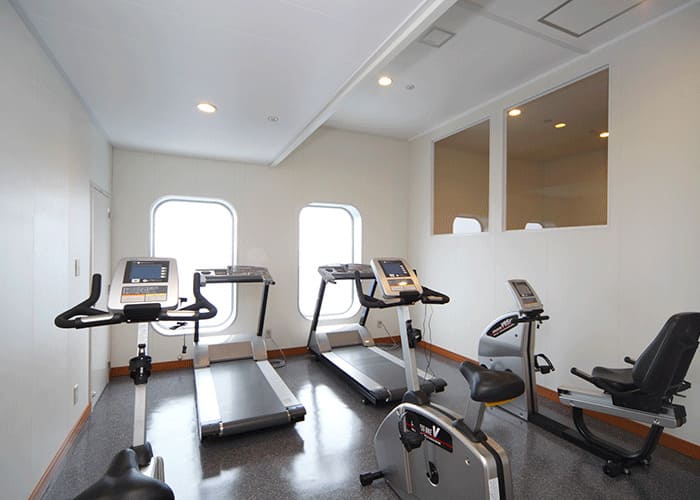 Forward Salon
You can look out on the endless sea from this lounge with a view on the front of the ferry.

Entrance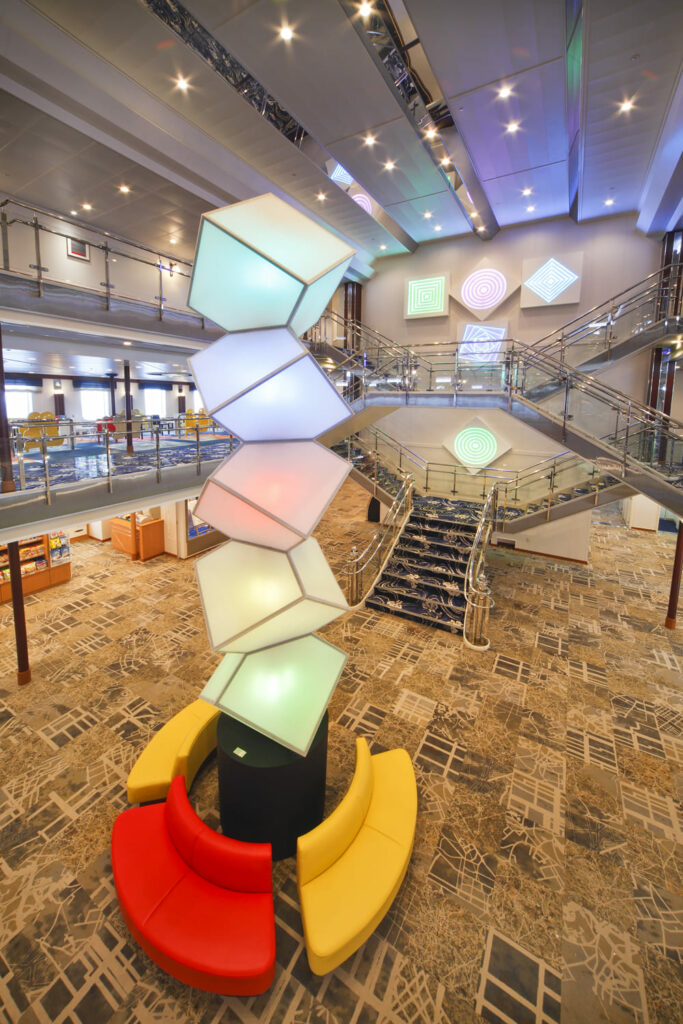 Information Desk
Please feel free to ask!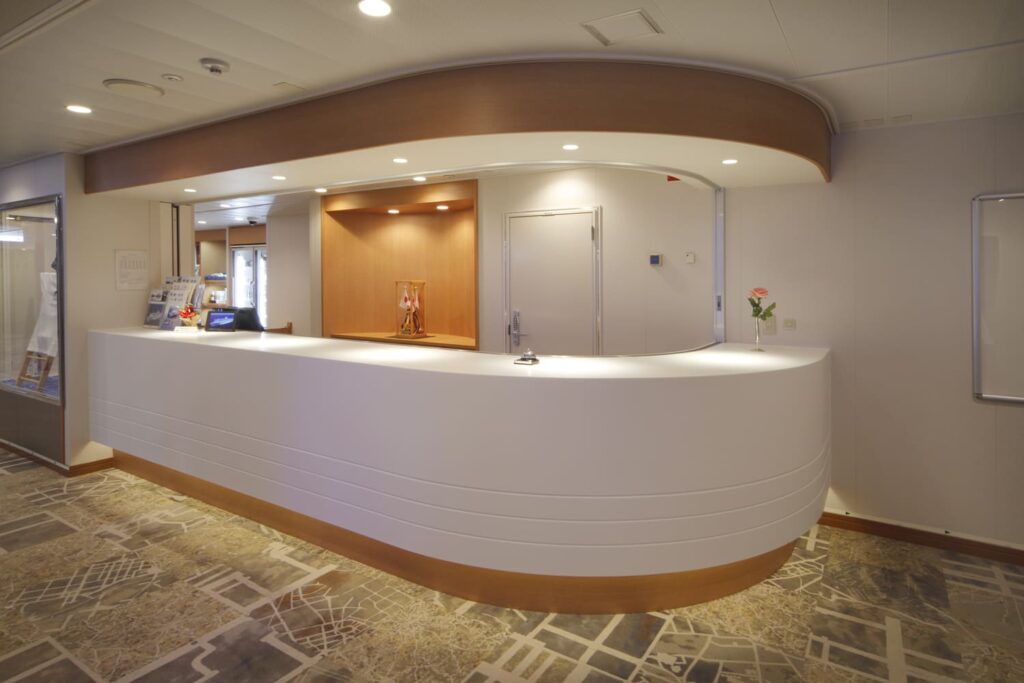 Amuse Box
【Karaoke】
・2~3 people capacity Usage fee: 1,000 yen per hour (deposit of 1,000 yen is needed as well)
・5~6 people capacity Usage fee: 3,000 yen per hour (deposit of 2,000 yen is needed as well)

【DVD】
・Usage fee: 500 yen per hour (deposit of 500 yen is needed as well)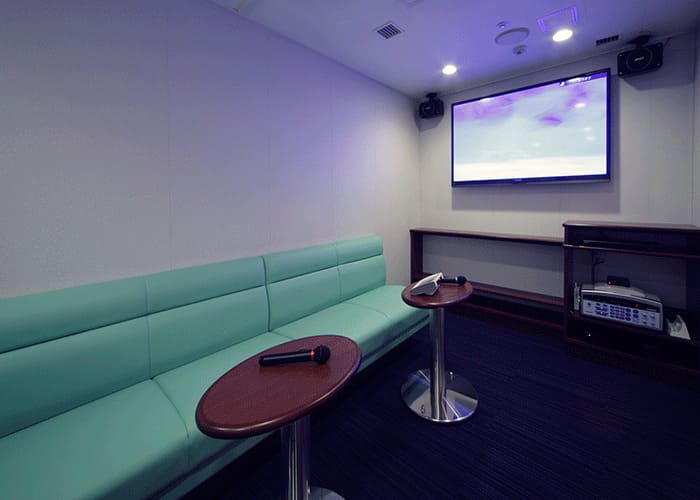 Vending Machines/Cup Noodles Corner/Hot Water
Drinks and alcohols are available.
Hot water is available at any time.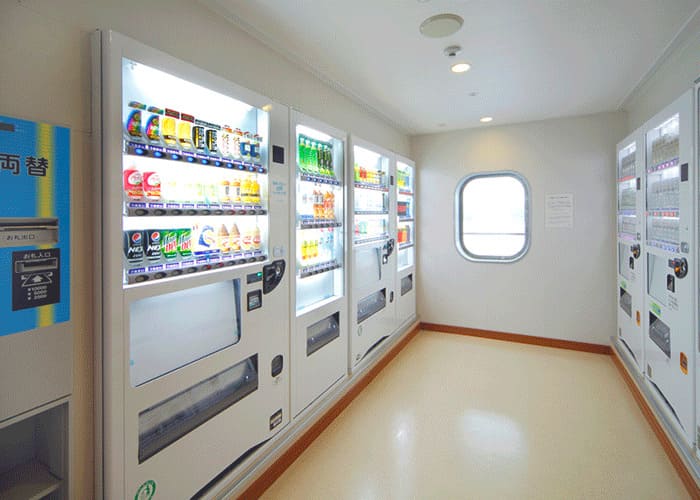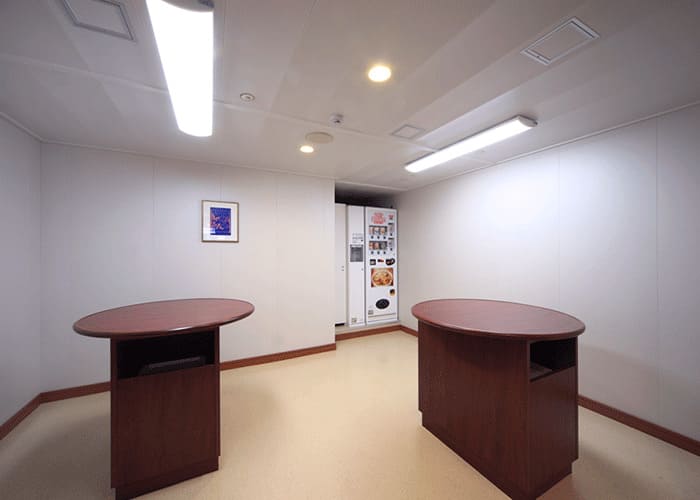 Pet Cages
Pets can be put in safely. Cage size [H:67cm×W:57cm×D:90cm]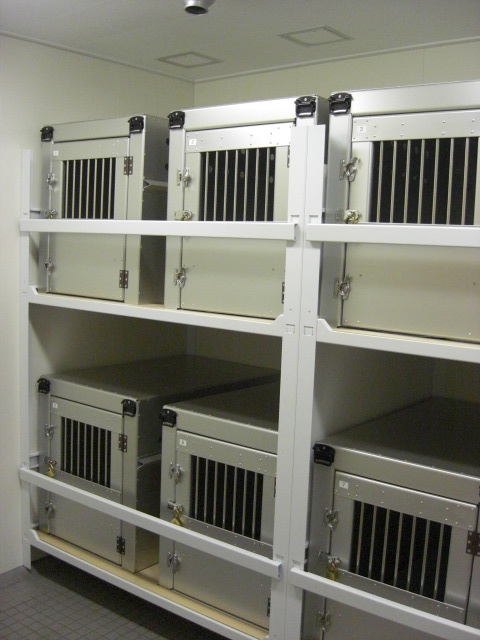 Dog Field
Have fun with your dogs♪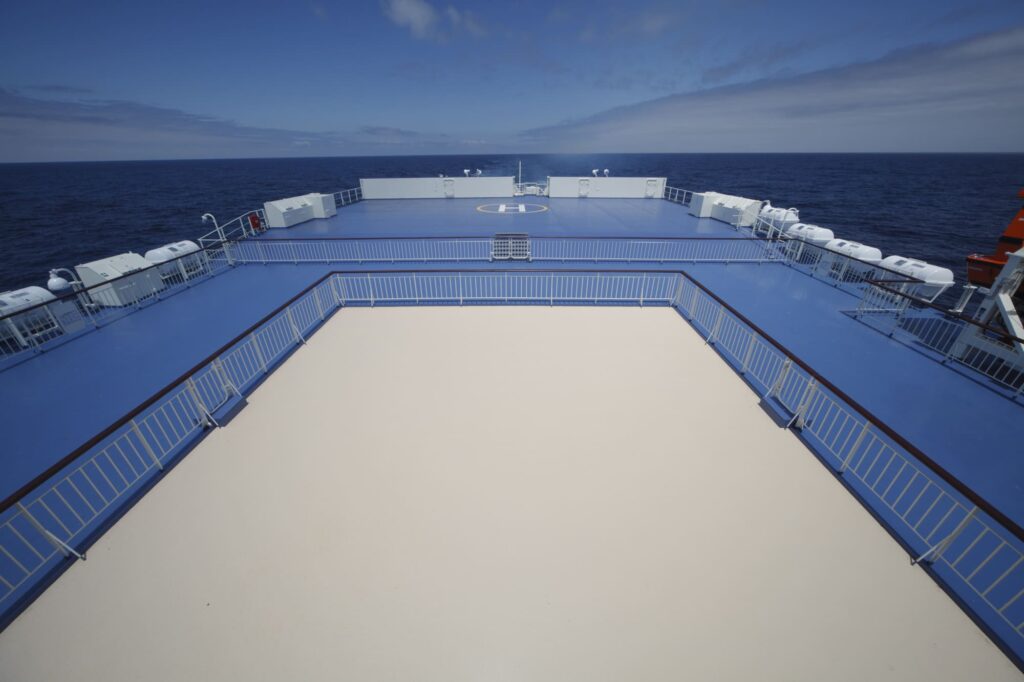 Laundry
They are in the men's/women's restroom.


Maritime Telphone
It is operated with 100 yen coins. *International call is not available.


Wi-Fi Service
*When the ferry is apart from the land, the Internet will not be available.
Please note that number of times and time of a session to connect Wi-Fi are limited.
Content service (free comics) are available.


Smoking Rooms
You can smoke here. Available at each floor.